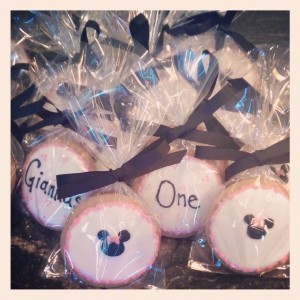 Looking for an event snack that will impress your customers and visitors as well as yourself? Boulevard Supply has found the best tasting event snacks on the planet! These are simply the best tasting shortbread cookies you will ever eat. They are custom designed and decorated to match your event theme and colors.
You must plan ahead as we had to search out of the Las Vegas area to find these event snacks. The are made in northeast Ohio by the Bella Biscotto Cookie Company. They offer nationwide shipping too so if your trade show is leaving Las Vegas for Los Angeles, Chicago or New York, you can have another batch of event cookie snacks shipped in to impress again.
These are delicious sweet frosted shortbread cookies designed to your request. Hand decorated with or without frosting, your choice but why wouldn't you?
Event snacks start at $2.25 each plus shipping. There is a minimum order of two dozen cookies.
Contact us for details. We will need your event start date and location including the zip code of the destination address the event snacks will be shipped to.