Safety is priority #1! In the ever changing world in which we live, you cannot assume anything. Precautions must be taken and this is specially true where large crowds and heavy pedestrian traffic are a recurring event. Boulevard Supply can set up a consultation where you can get all the details you need on the best solution for walk through metal detectors and baggage security scanners for your location.
Entertainment Venues and Arenas
Hotels
Airports
Schools
Sports Venues and Stadium
Large Outdoor Events
Courthouses, Jails and Prisons
Bus and Train Stations
Our security systems and scanner manufacturer is highly experienced in large venue applications. Please contact us for more details.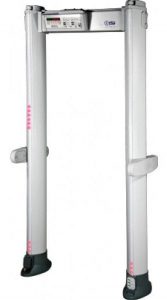 WALK THROUGH SECURITY SCANNERS
PMD2 Plus Elliptic
HI-PE Plus
BAGGAGE SECURITY SCANNERS
Model #EMIS-8075
Uniform Detection of Magnetic and Non-Magnetic Targets
Full Digital Design offers Consistent Performance and Calibration-Free Operation
Extended Continuous Operation Time
Programmable Sensitivity
Suitable for Indoor and Outdoor Use
Compact and Ergonomic
Fully Compliant with NIJ Standard – 0602.02
WHAT WE NEED TO KNOW
Main contact person name, number and email address
Location or locations you are interested in receiving consultation for
Approx number of walk though security scanners and/or baggage scanners and hand held metal detectors that are required
Will you need portable security scanners or will these be a permanent installation?
Are any of your locations for outdoor use?