Boulevard Supply is a supplier of bank crowd control stanchions and bank lobby receptacles.
BANK CROWD CONTROL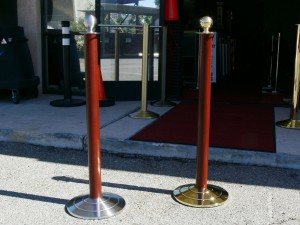 We all know payday Friday can bring in the crowds and Boulevard Supply sells both retractable and post and rope stanchions to create lines to maintain control the crowd. From small local banks to large financial institutions, we have affordable bank equipment solutions to high-end luxury crowd control equipment for bank lobbies.
BANK LOBBY RECEPTACLES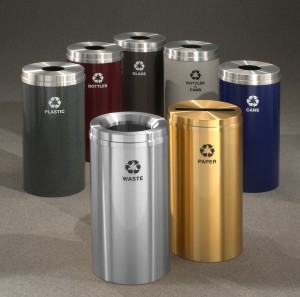 Being green is important these days. Offering your banking customers a recycling option for their paper products instead of a trash can shows your financial institution cares about the environment and recycling. This makes an impression on green conscious customers and the younger generation.
JANITORIAL AND FACILITIES SIGNS
We sell bilingual Wet Floor signs, Do Not Enter Floor signs and a variety of others. We also sell wall mount stick on No Smoking and ADA compliant Restroom signs with braille.