Las Vegas Job Opening: Position: Sales Associate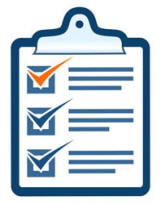 Boulevard Supply is not only looking for a sales rep, we are looking for someone to represent Boulevard Supply for years to come.
This opportunity will be commission only the first 90 days. If you enjoy the job and want to continue, and we agree that you are have performed well and are the ideal person to represent Boulevard Supply, then we will negotiate a new salary and/or commission deal.
Boulevard Supply offers products and equipment the restaurant and hospitality industry need but are not easily found, if at all, in the Las Vegas area. That is a win – win situation for the salesperson and us.
You will need to be professional and well spoken as you will be meeting with small business owners and also with some of the most prestigious hotels and restaurants in the world.
EXPERIENCE:
Prefer at least two years experience in dealing with buyers and purchasing agents in the hospitality industry.
REQUIREMENTS:
Self Motivated

ON TIME

Excellent Attendance

Professional Manner

Professional Appearance

Well Spoken, Good Communication Skills

Tech Savvy

Drug Free/Smoke Free

Cell Phone
Dependable Car
COMPENSATION:
commission only the first 90 days
terms negotiable after 90 day probation
You will be required to sign a no compete, non-disclosure form.
Please CONTACT US. We will then select viable candidates for an interview