Boulevard Supply is a west coast based International dealer of Queue Solutions stanchions. We have extensive nationwide sales of Queue Solutions QueueMaster 550 stanchions, QueuePro 250 Series stanchions, Elegance and Rope Master posts to a variety of businesses and industries. These include but are not limited to casinos, hotels, resorts, retail stores, churches, museums, movie theaters and party rental companies.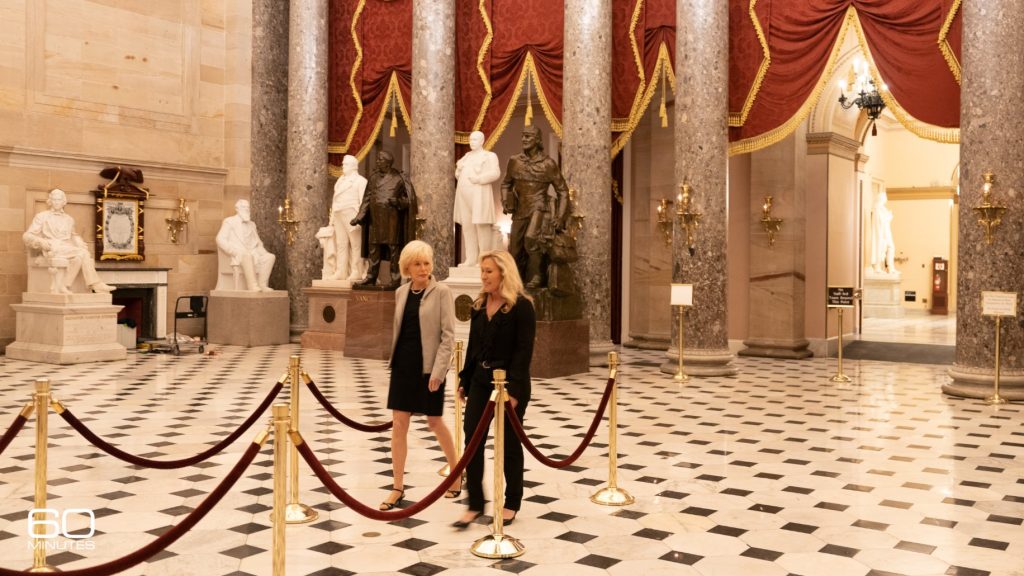 image source: all over Twitter
In the above image of MTG and Lesley Stahl in Washington DC, you see Queue Solutions polished brass Elegance Rope Post stanchions (Model #ELC450-PB) and three matching posts with sign holders in the back. The stanchion ropes are cotton core maroon velour. If Queue Solutions post and rope are suitable for our Nations Capital, imagine how nice they will look at your location.
Queue Solutions has an extensive inventory of both value priced and high quality retractable stanchions and velvet rope post for indoor or outdoor use. Large quantities are normally in stock and standard orders ship quick.
POPULAR QUEUE SOLUTIONS STANCHIONS: