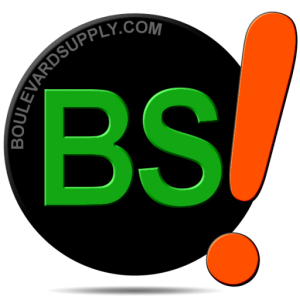 Boulevard Supply is a Las Vegas-based company that specializes in providing traffic control, crowd control and safety equipment for multiple industries including hospitality and parking management industries, municipalities, entertainment and event facilities and others. Founded in 2014, the company has become a leading supplier of high-quality crowd control, traffic control and safety equipment in the Las Vegas area and beyond.
Boulevard Supply's primary offerings are crowd control stanchions and traffic cones. Boulevard Supply is an innovative company that has designed and created crowd control and traffic control equipment and accessories. We have created our own Stanchion Masters® outdoor wooden stanchions, our unique and luxurious Luxe Stanchions® as well as our Cone Crown tool storage accessory.
We provide a wide range of cones, from small 12-inch cones to larger 36-inch cones. The cones come in various colors, including bright orange, lime green, and fluorescent yellow. The different sizes and colors of cones help differentiate between different types of hazards or work zones, making it easier for drivers to understand the traffic pattern and adjust their driving accordingly.
Boulevard Supply also provides traffic and crowd control barriers, plastic barricades, and delineators that help redirect traffic safely in valet areas, around work zones or other hazards. These barriers are sturdy, easy to install, and provide an extra layer of safety for workers and drivers alike. We have also created an alternative to stanchion ropes and beams. Our round rigid barrier beams are a much more attractive than rectangular aluminum beams and longer lasting option than most stanchion rope materials. More unique products and accessories are always in the works.
One of the reasons why Boulevard Supply has become such a trusted supplier of traffic control, crowd control and safety equipment is our commitment to quality and customer service. We obtain details from our customers to understand their specific needs and provide personalized solutions that meet their requirements. Our low overhead also allows us to offer competitive pricing, ensuring that customers get the best value for their investment.
In addition to our quality products and customer service, we are also known for our fast quick response and fast turnaround time. We understand that in the hospitality, airline, educational, restaurant, construction and outdoor event industries, time is of the essence, and delays can be costly. We strive to supply our customers with the proper equipment they need quickly and efficiently.
In conclusion, Boulevard Supply is a leading nationwide supplier of traffic control, crowd control and safety equipment, providing high-quality products, personalized solutions, and exceptional customer service. With our wide range of products and fast turnaround times, we have become a trusted partner for the hospitality industry, construction companies, event planners, and other organizations that require reliable and efficient crowd control and traffic control solutions.
Our goal is turning first time customers into dedicated repeat customers that would not hesitate to recommend Boulevard Supply to their friends.