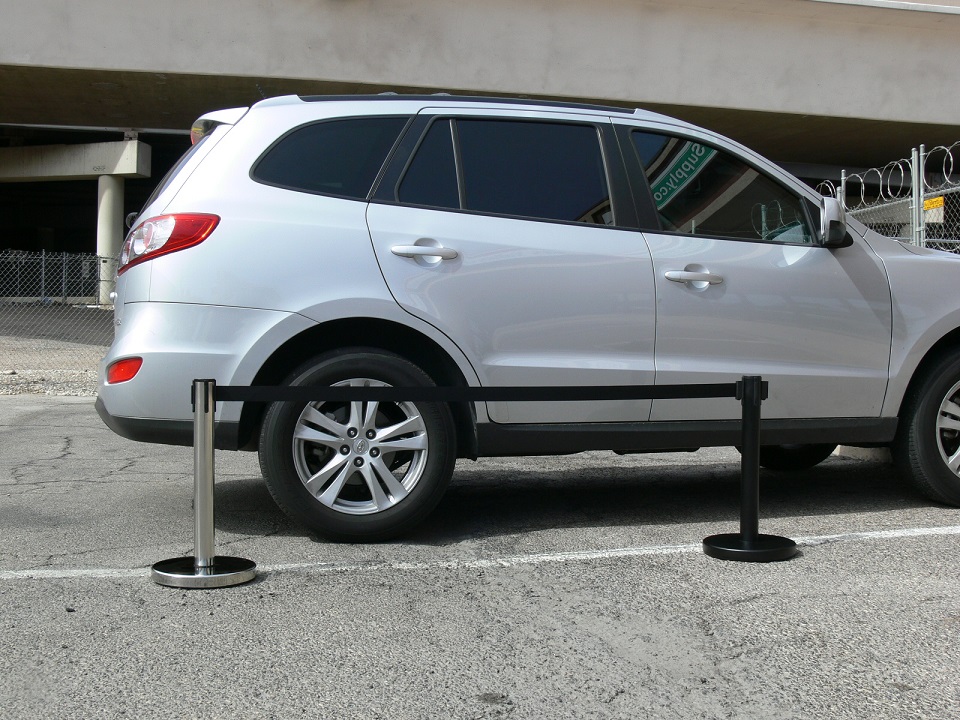 Boulevard Supply offers the most affordable short stanchions on the market. Don't let the price fool you either. These are quality stanchions. These miniature stanchions are 24″ high and are available in polished stainless steel or black powder coated metal. Base diameter is 14 inches and they have a 10.5′ black, maroon, blue or red belt. You also have the option of custom printed belts.
19 lbs each
FREE SHIPPING in the lower 48
WHO WOULD USE SHORT STANCHIONS?
Show Car Owners – 

These short stanchions are ideal for those that enter their car in an auto show and want to protect the vehicle without obscuring the view of it.

Museums – Art museums and exhibitors will also make good use of these mini stanchions by keeping art lovers back far enough while not obstructing the view of museum pieces.
Pet Show Producers – Dog shows often walk their prized pooches down the red carpet. Short stanchions allow the dogs to be seen easier.
Children's Events – Just like pets, kids are short in stature. If you have an event featuring boys or girls walking down the aisle, runway or red carpet, it would be wise to use short 24″ stanchions instead of the standard 40″ high stanchions.